Could this mean?
The first of many


In her second year of a five-year term, the ABC's managing director, Michelle Guthrie, has announced a restructure of content divisions that will see Radio National broken up and responsibility for its programs scattered around the corporation.
According to the organisational plan seen by Guardian Australia, RN will be splintered across entertainment and specialist, Audio Studios and news.

A former Radio National manager, Peter Manning, says when he was at the helm in the 1990s RN had a good budget, produced excellent intellectual work and celebrated the crafts of sound production.

"Radio National has taken some hits over the last few years because of budget cuts to the ABC and I think they've had to share those structured cuts," he says. "But this Guthrie restructure is a threat of a different order.

"What makes Radio National as good as it is, is it has a different identity and is not just a kind of exporter of good content."

Unlike Triple J, Classic FM and News Radio, which remain largely intact, RN staff won't belong to a single team.
There will be no dedicated RN manager and no dedicated RN budget.
The current manager of RN, Deborah Leavitt, announced her resignation citing personal reasons just weeks before the restructure was unveiled. She will stay to see the new plan implemented but won't be replaced.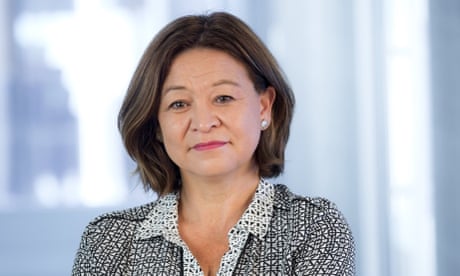 'Not a dumbing down? Really? Michelle Guthrie announces major ABC restructure
(could she be a News Ltd mole)
.

When the new structure is finally in place in February 2018 the person responsible for scheduling the RN network will be Cath Dwyer, a highly respected radio executive who loves the craft.
She won't have a budget and she won't have any actual power. "Any success will be based on her ability to persuade and get things done," one RN source says.
Under Guthrie's blueprint, RN shows will have to compete for budgets with news and TV shows, both of which carry more clout, take more time to produce and have bigger budgets.
It is obvious that RN is being set up to fail.