"Evil you may not have thought.
Once power you have, in charge you'll want to be.
The dark force will join you.
Power over lives you have, yet still you crave for more.
You're consumed by the dark side".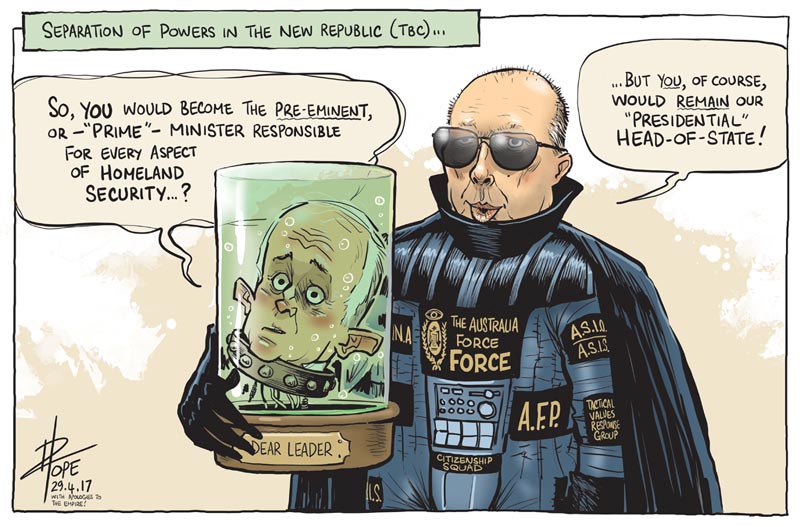 (Number 30 is a serious number for someone?)
BEWARE!
HOMELAND SECURITY COULD JUST MEAN SECURITY FOR DUTTON.